This Course is an online course with the option to take it:
A) Fully online with both asynchronous and synchronous teachings (online and online-live) or
B) In-person here at davannayoga with some online (asynchronous) teachings (picture yourself at the beach in December, with warm water and cool lemonade, completing the online portion before or after in-person trainings!)
...and either way, you get access to the teachings online for a long time to come!
This is a flexible design that has been created to take you deep into traditional yoga practices, rituals, and yogic lifestyle studies, to become a well-rounded Advanced Yoga Teacher.
The December 1-20, 2022 course is significantly less expensive than our regular 300 hr. course due to the design of the course (partly online studies) This course is only $2599usd vs. $3950usd for the full in person training.
Our next in person training is January 1-23, 2022.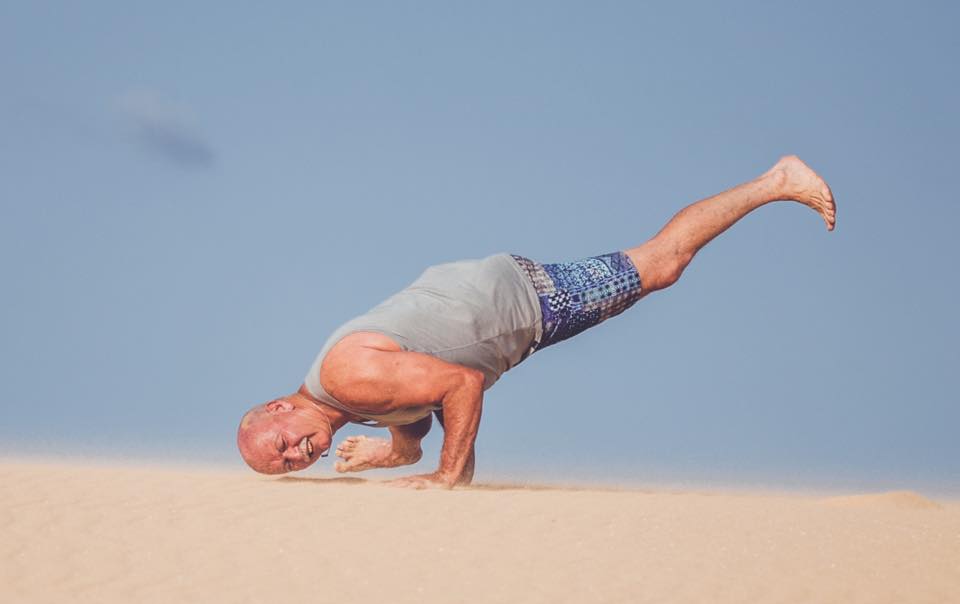 Without Hesitation I Would Recommend Davannayoga as a Training School.
Anna is incredibly knowledgeable and well versed in various forms of Yoga practice. She is fair, informative, organized and active as a trainer. Although this class was virtual, she had everything put together to delivery a full and complete training to our group, and we actually managed to bond as a class! Without hesitation I would recommend davannayoga as a training school.
Atha Yoga Anushasanam (Yoga Begins Now)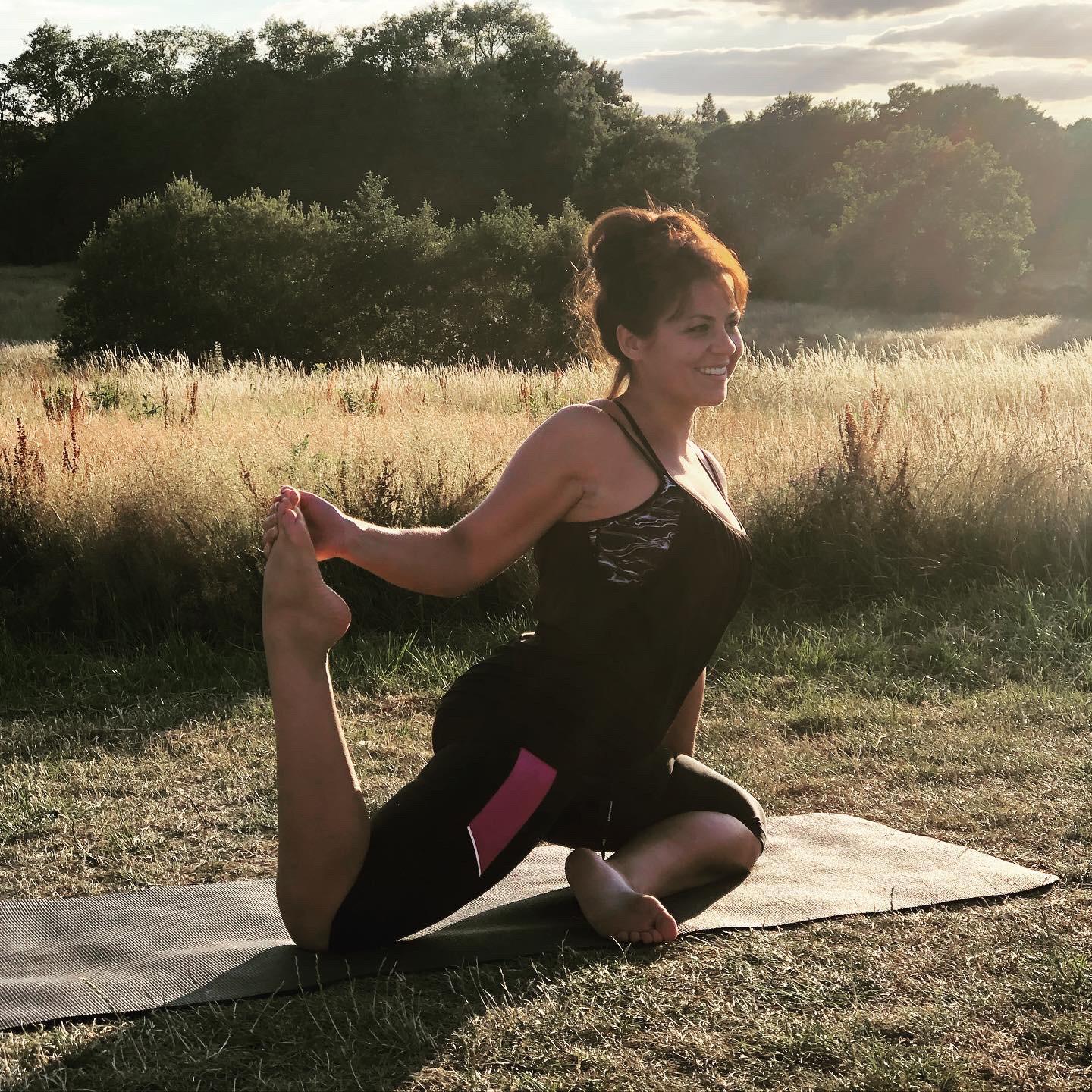 I had a lot of 'ah-ha!' moments during our sessions.
"I will forever be grateful for having had the opportunity to undertake my 200-hour yoga teacher training with Anna at Davannayoga. I live in the UK and visit Puerto Vallarta on family trips once a year, at which time I get to take part in Anna's yoga classes. I had wished to undertake teacher training with Anna in person, but the distance to travel made this impossible. However, with Anna's online training via zoom and on teachable my dream has now become a reality!
Anna's course is completely immersive and intensive, and an incredible way to begin your yoga journey, either to begin as a teacher or to deepen your knowledge of yoga. The teachable platform Anna uses provides all of the information and references that you will need for the course, and the specific books required for reading and reference also provide a great deal of information to assist you in the course.
I had a lot of 'ah-ha!' moments during our sessions and when the course finished I not only felt incredibly proud of my achievement but also very much missed seeing Anna each day and the other students.
I would recommend this course to everyone..."
Laura Schaad Jackson, London, UK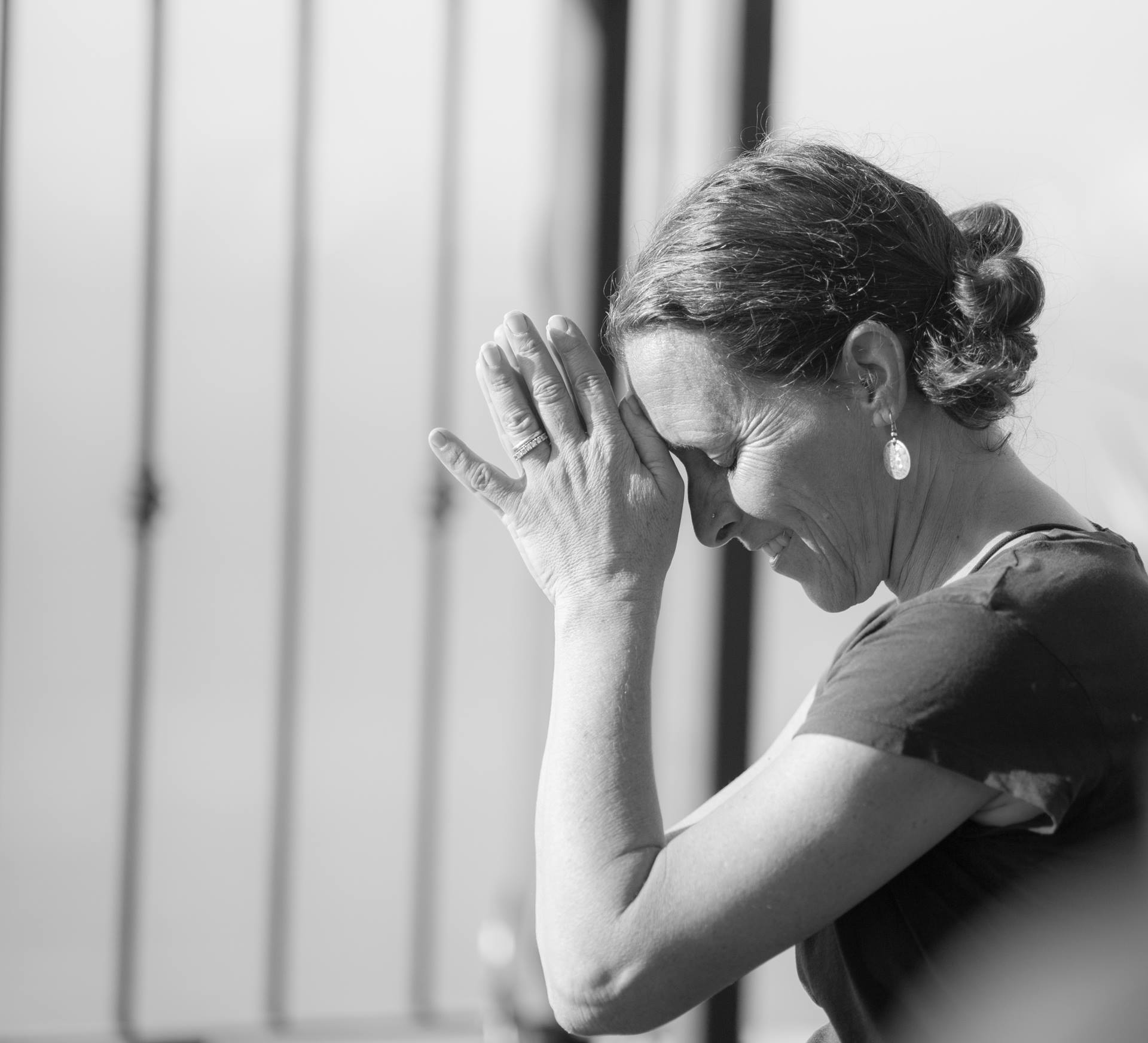 Namaste, I'm Anna Laurita and honored to be leading you on this path that has brought me great peace and has brought joy and freedom to my students.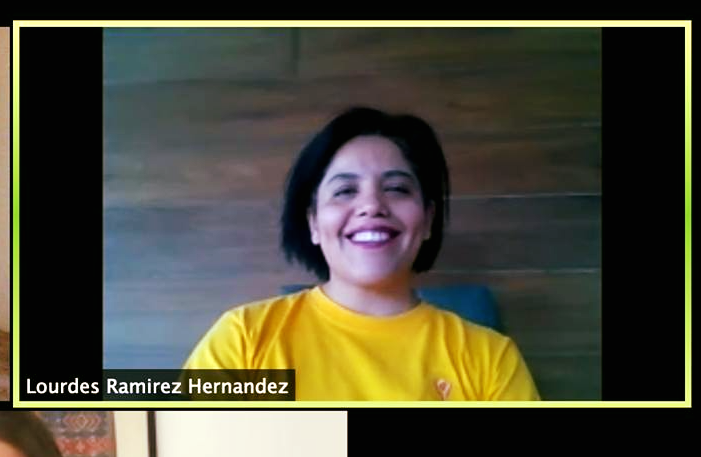 ...Anna's training program is designed to do it mostly at your own pace from home allowing you to juggle multiple activities a day without compromising on the quality of the learning you get. As a matter of fact, I love having the online resources available online , as I can go over them as often as I need after the course.
I truly recommend the Davannayoga online training, you will learn Yoga in such a holistic fascinating way which in turn will enable you to be a confident and capable Yoga teacher.
Anna is a very knowledgeable, a brilliant teacher who will support you to complete the course, her flexibility allowed me to accommodate a small crisis at work even, without feeling I missed anything.
Also, Anna's understanding nature, allowed me to be guilt-free in having a 3 yr old running around in the background at times. Truly unique!".
Lourdes Ramirez Hernandez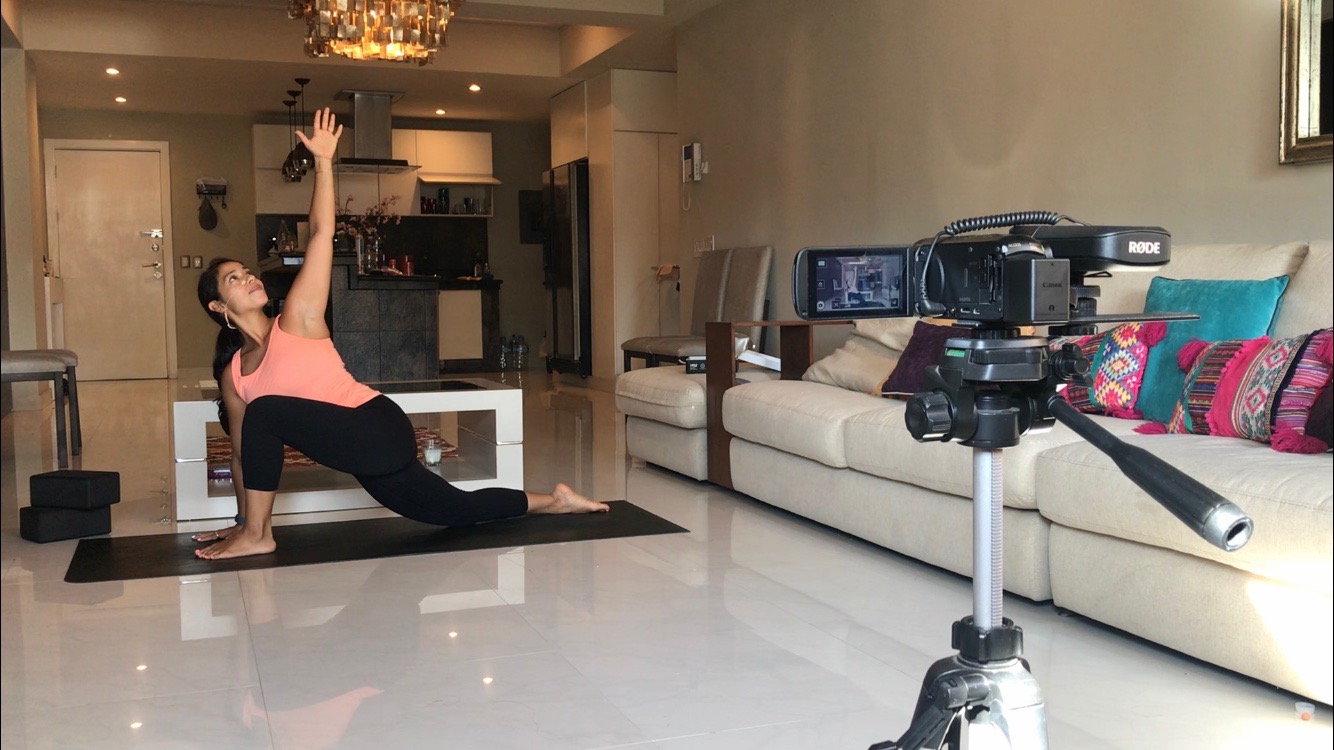 Learn Online Teaching from an Expert
Natalie is on a mission to share yoga with as many people as possible! She is the creator of Roaming Yogi, a website and YouTube channel where she shares the practice of yoga online. She creates online yoga programs that people can follow from the comfort of their homes, allowing those without access to a yoga studio to participate in this powerful practice. Natalie has a very successful online teaching academy to help others get expand their presence online. She shares her many years of online successes and not-so-great moments to help you build your online presence, find your voice, your niche and find your worth!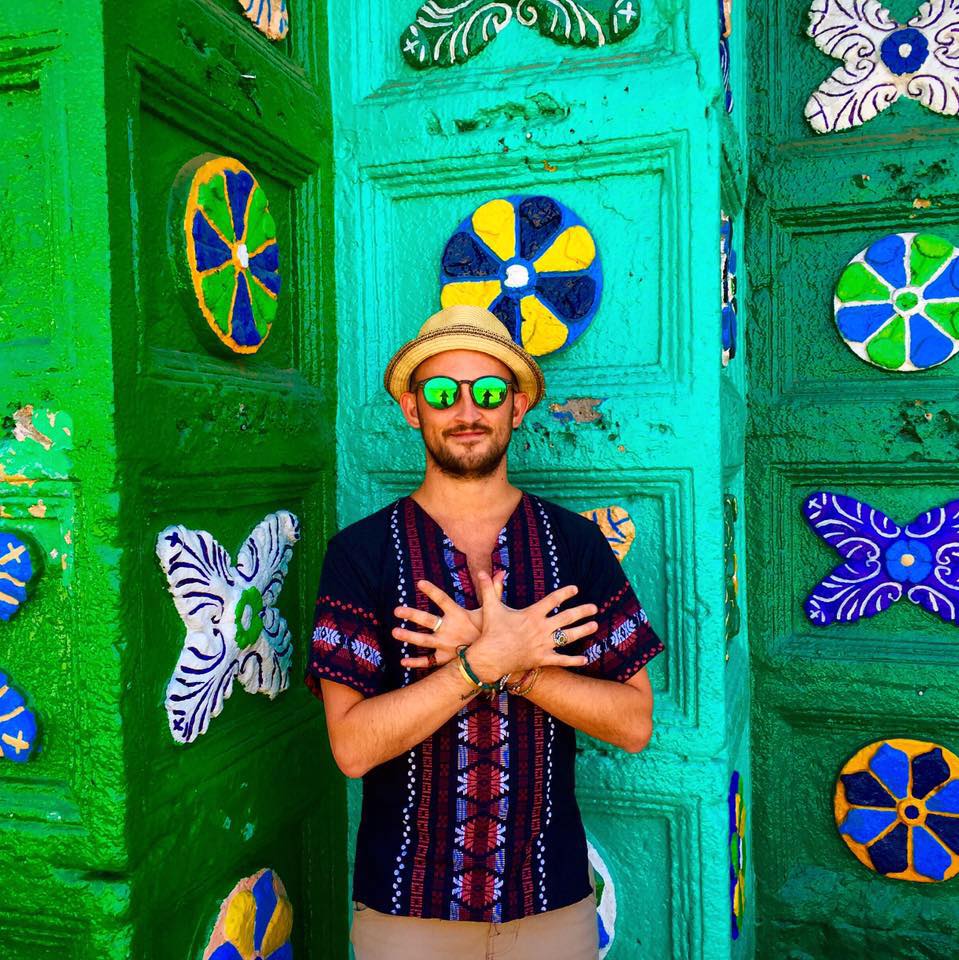 What are your strengths? What are your resources? How does your place in the world offer you a unique chance to serve others and spark positive change? Join certified Yoga in Action trainer Willis Johnston for a powerful 4-day module of self-inquiry, sharing, and community.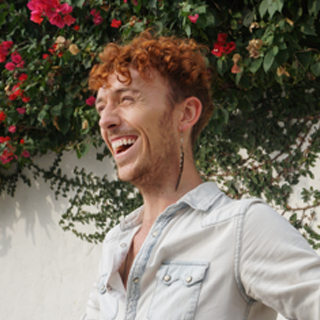 Example Title
Join us as we dive head-first into Ayurveda, the sister science of Yoga and Ayuryoga, creating yoga for your specific needs. While Yoga is the science of meditation, Ayurveda is the science of bringing balance to your mind and body in order to help you heal and thrive. Ayurveda's core focus is to bring you into alignment with your Dharma – your soul's unique purpose and truth. Learn to unravel your Dharma as you incorporate Ayurveda's ancient wisdom to heal, trust and cherish the uniqueness of your body, mind and your ever-changing needs.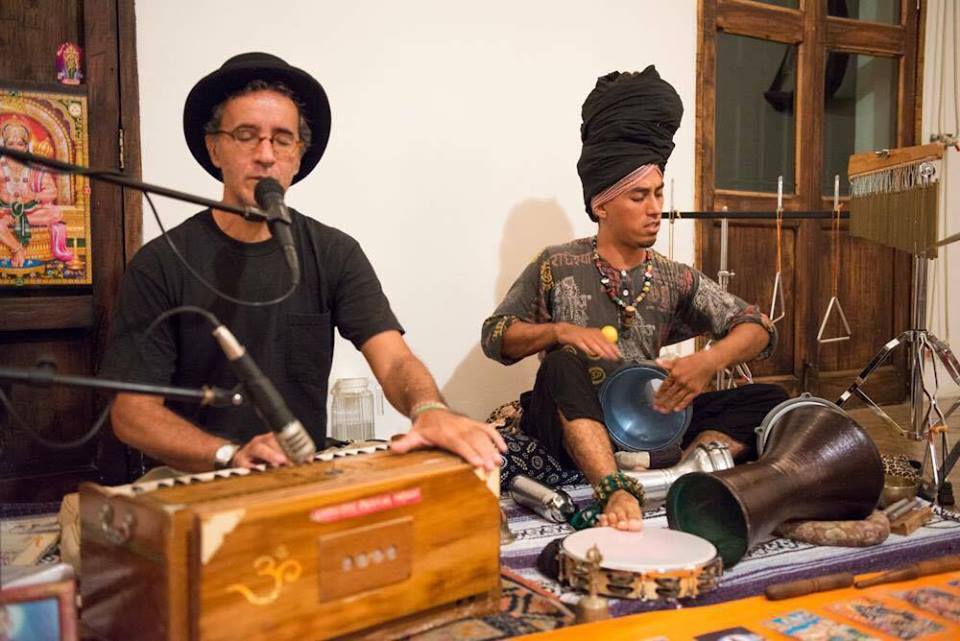 During this course Raoul Diaz De La Garza, our Kirtan Master will offer modules on Bhakti, how to live it in your daily life, Kirtan and the Deities.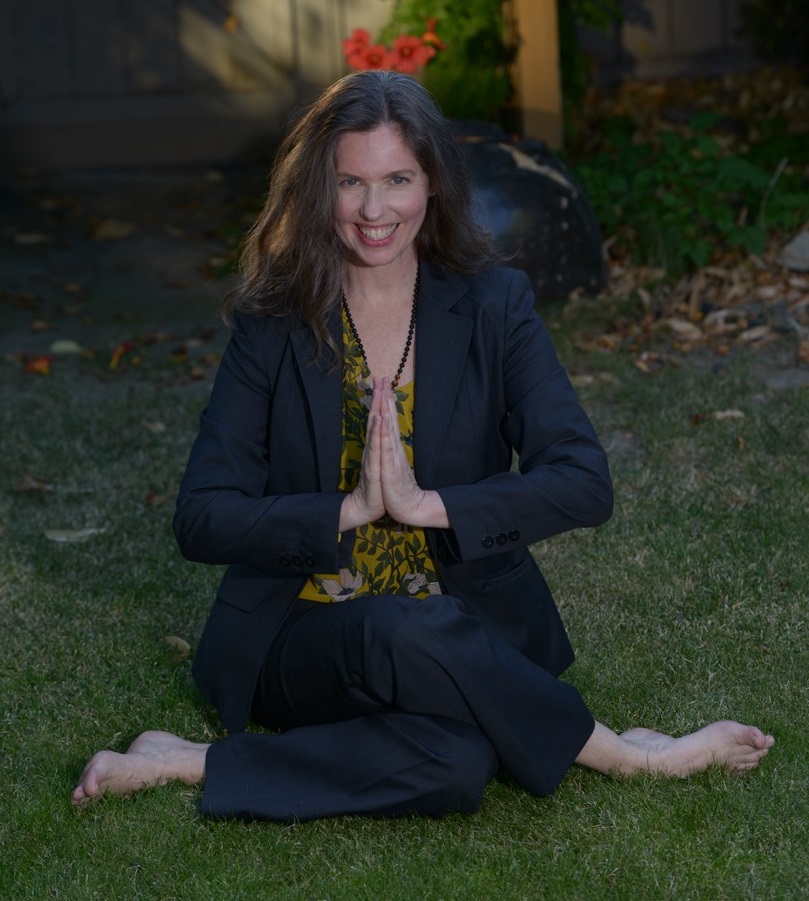 Susan Jarema will teach you how to pull together your yoga marketing and technology in a way that helps you grow your yoga business. She is a davannayoga teacher, President of her own marketing technology company and founder of a virtual business networking group. Susan is a no-nonsense business woman that has worked with many yoga professionals to grow their businesses.
 Through the lens of yoga philosophy, we will share strategies, best practices and tips to grow your business and leverage your time. Participants will leave with the tools in place to create a solid marketing plan that speaks to them and provides better results.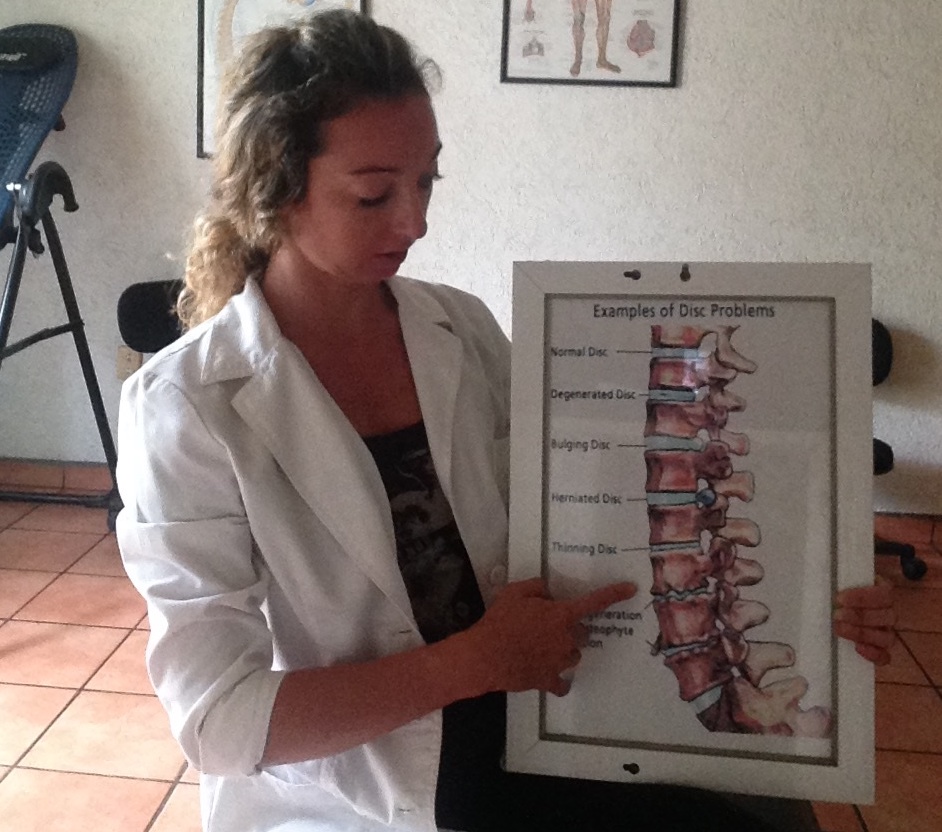 Common Injury Awareness & Postural Analysis for Yogis
Dr. Rachel Grosik B.S., D.C. will lead us in two modules: 1) Basic Injuries and modifying your student's yoga practice
Teaching the advanced teacher about basic injuries that anybody can have ( from bursitis to a herniated spinal disk) and how to modify the student's practice accordingly
2) Developing the Eye to See
This session will help the advanced teacher to recognize structural and muscular imbalances that will affect the yoga practice of the student. We will discuss agonist/antagonist muscular relationships, basic posture alignment and the neural pathways and general energy reading.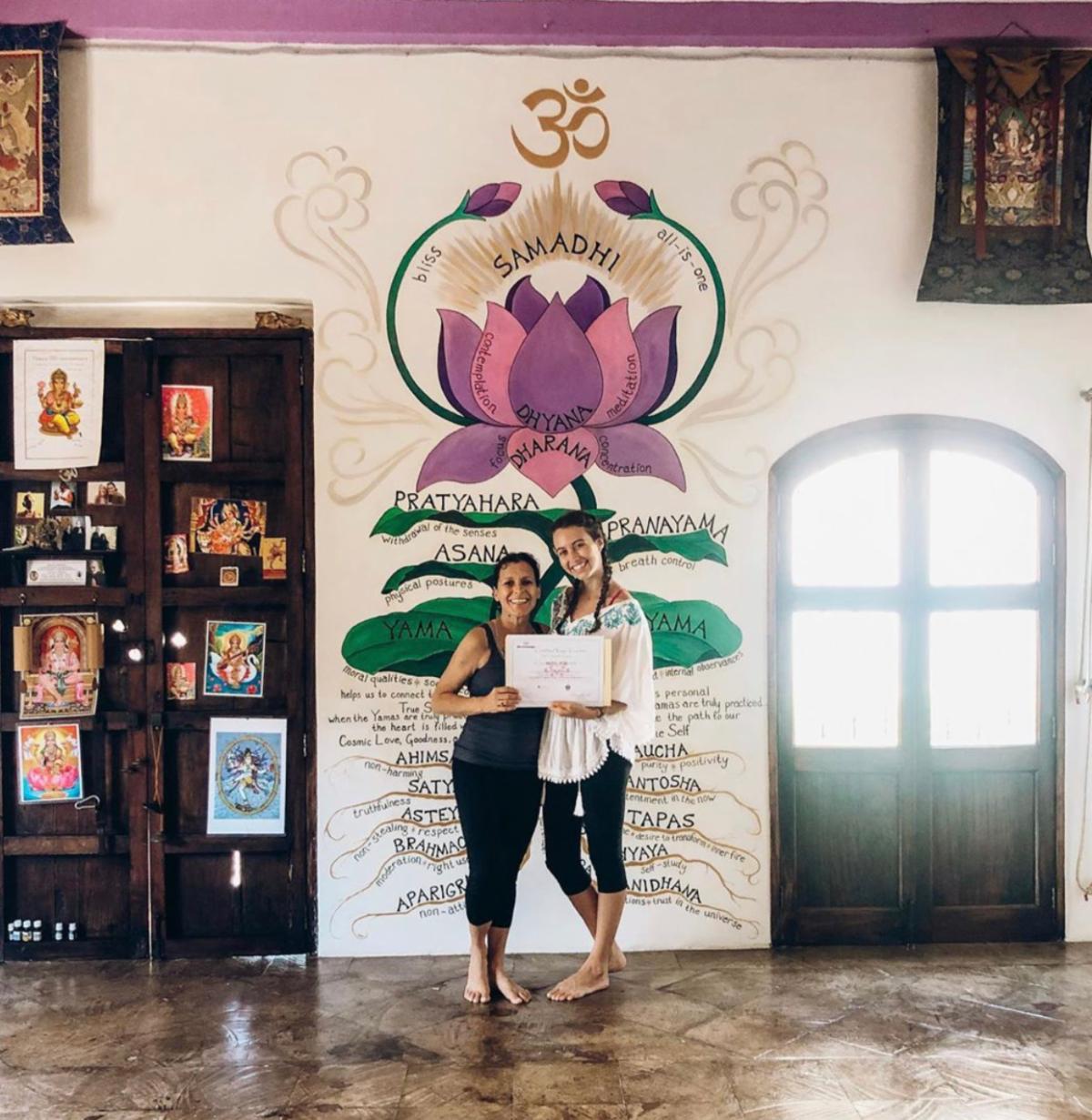 "Davannayoga gave me access to multiple tools that have an incredible impact on my life."
"Davannayoga gave me access to multiple tools that have an incredible impact on my life. I came out of this course with tons of new knowledge that forever changed me and the life I chose to lead post-training. Anna makes YTT so much fun, while thoroughly sharing her wisdom. I would recommend this training to anyone looking to strengthen their practice, or become a yoga teacher! "
Courtney Kitt
Participated in both online and face-to-face trainings June 2019/July 2020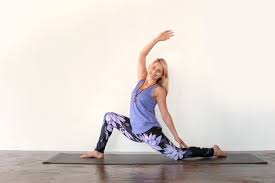 If you're thinking about it, dive into your dreams...
I cannot recommend this program and Anna, an amazing, authentic, beautiful, nurturing, inspiring teacher more. If you are thinking about it, dive into your dreams and you won't look back. I wish I could go back and do it all again!
Louise K.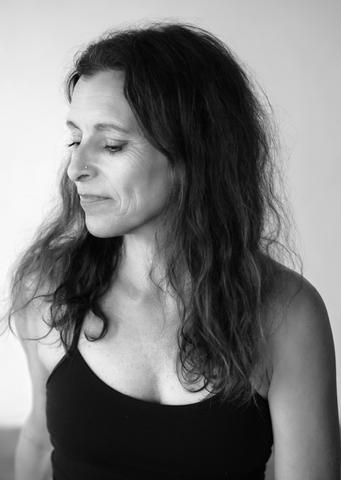 Anna Laurita - Lead Teacher
Anna's many years of experience teaching and managing a successful yoga shala will inspire you.
She will guide you into advanced pranayama techniques and sequencing and through the science of yoga as seen from the Krishnamacharya lineage.
You will learn the Master Vinyasa Sequence with Anna and enjoy her signature verbal and physical assists. She will also introduce you to the Davannayoga Sequencing based on the Krishnamacharya Vinyasa Sequencing she learned while studying this lineage in India.
Anna will guide you on a journey of Yoga Nidra to teach others or to just enjoy for yourself.
Finally Anna will also be with you daily throughout the various modules and guide you in daily asana practice AND she will take you gently through some key classic texts such as the Bhagavad Gita and the Hatha Yoga Pradipika.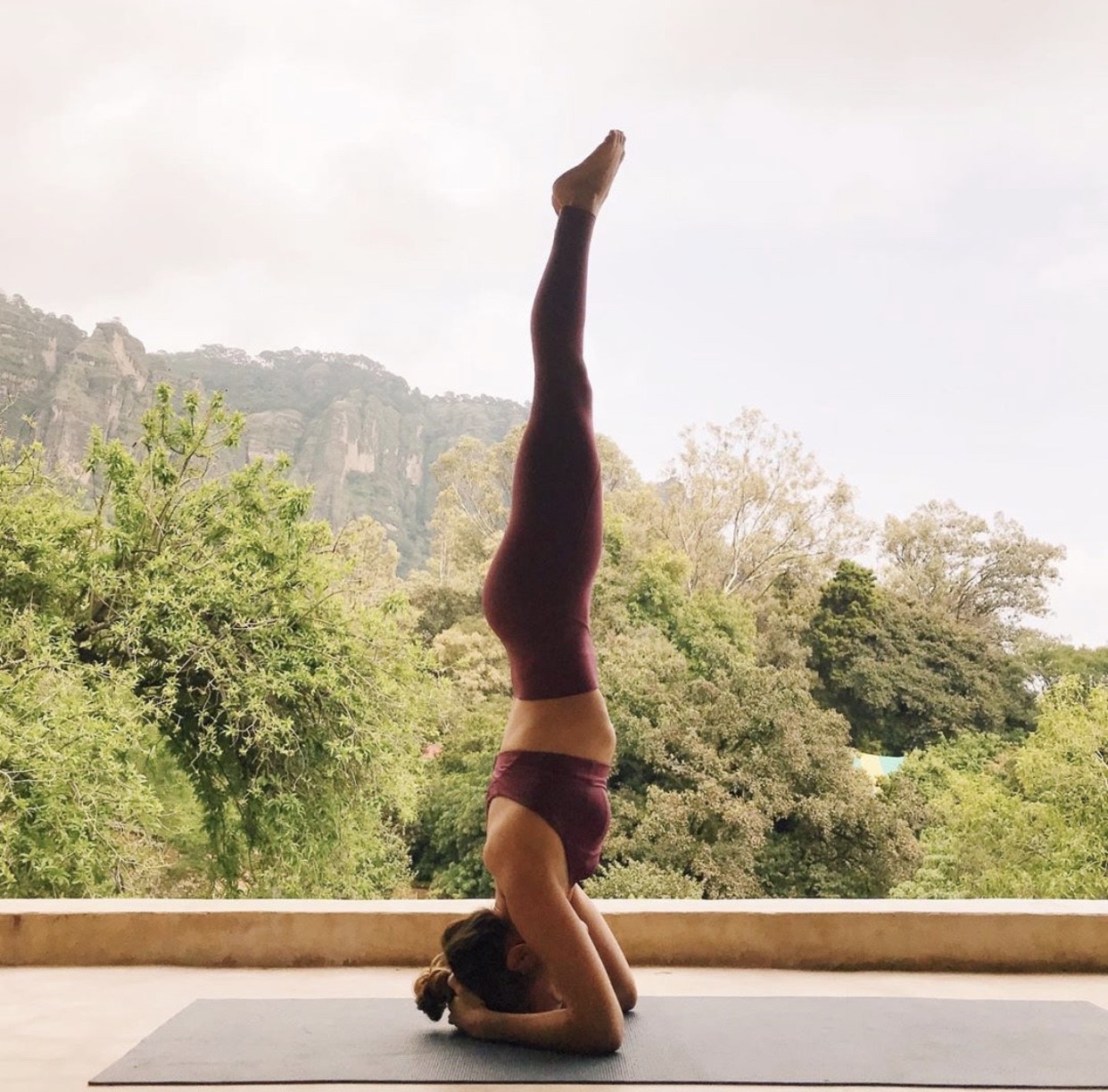 "Well Organized, Honest, Dynamic, Interactive, Fun and Engaging"...
I'm pleased to give my feedback for Anna's Davannayoga Online Yoga Teacher Training which I completed in August. I admit I was slightly hesitant to pursue the teacher training online, as I imagined completing it online might serve as an impediment to the learning experience I might get in person.
From the first day, I noted how well-organized Anna was. She sent us all the books and material we needed to have printed ahead of time. Throughout the online classes she gave clear, concise instructions on the material we covered which at times was really dense. Anna's feedback and teaching style is honest and firm, while gentle and uplifting. She instills confidence in her students and always pointed out the best in each of us and what we had to offer (which is so encouraging to any aspiring teacher!)
The zoom discussions with other teachers were dynamic, interactive and she led the classes in a fun and engaging way. The online Teachable platform included all the additional material we needed and was organized clearly into sections and sub-topics. We moved through a lot of information in a relatively short amount of time, but her organization, instruction and clear deadlines, made learning and absorbing information much more manageable.
The classes were thorough and enriching which is evident from Anna's lifelong, expansive study of yoga and years of experience. She has diverse knowledge across a wide number of disciplines related to yoga and it was a privilege to be able to incorporate her wisdom and methods into my own personal practice.
I'm looking forward to assisting in some in-person classes and taking classes at the Davannayoga shala as well. Thank you for everything.
Nicole Schön Sept. 2020